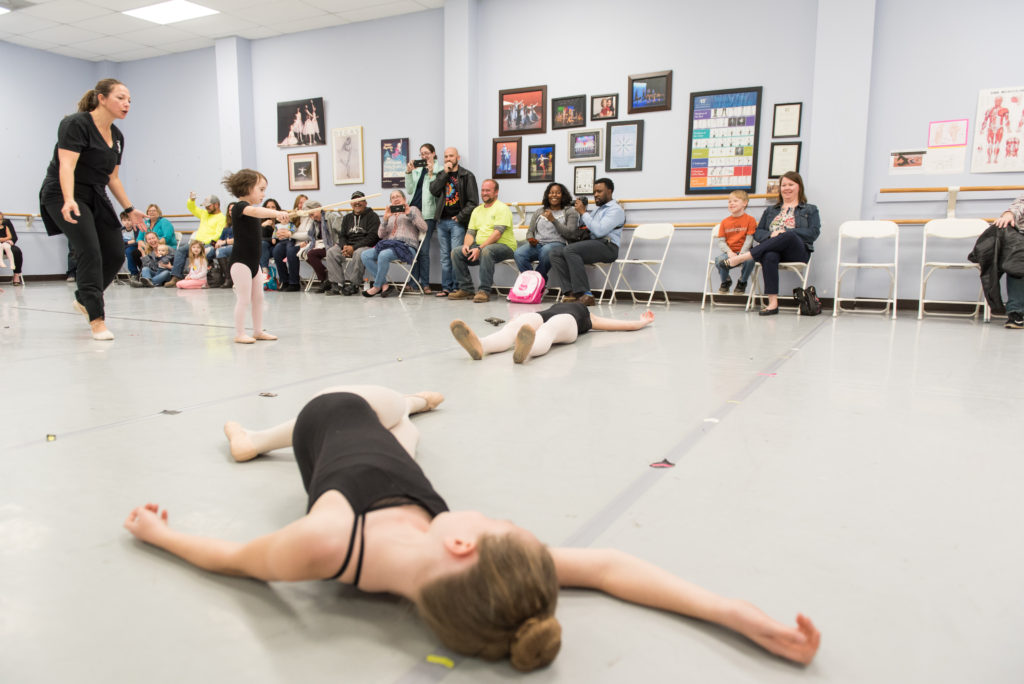 Visit Our Time To Shine Website.
One of the reasons I love working with children is because they are like a puzzle. Their strengths, weaknesses, how they learn and their motivations are some of their personality traits that I love to piece together. Children's behavior fascinates me and discovering their uniqueness has always been a mystery that I am ready to solve.
Last year, I was blessed to meet a bright-eyed pixie-cut brunette student named Koral. On the first day of class, she ran into the studio with happy feet and as she pranced around, her bright spirit filled the room. I decided immediately to make a plan: I needed to let Koral be Koral. As I continued to teach my class, I let Koral run circles and giggle with delight while she approached her new dance friends with the occasional loving squeeze.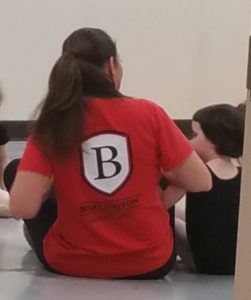 I knew Koral was unique and would require a different teaching approach so I reached out to her mom the next day. She immediately called me back, thinking that I was about to tell her it would not work out — but she had no idea who she was talking to! We came up with a plan and my weeks with Koral were some of the most rewarding classes of my career. Koral's classmates were laid-back and welcoming — the perfect match for their new friend. As she'd flutter around the studio and hug them, they'd hug her back with a smile, while staying on task. After three weeks, Koral was able to repeat everything I taught and would know exactly what I was about to do next — sometimes even getting my props for me before we began an upcoming activity. Her joyous spirit, sweet nature and love for learning became what I like to call her "superpowers". In fact, Koral's superpowers were the bright beacon of light that finally inspired me to take the next step toward one of my long-term, professional goals.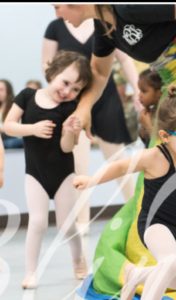 I have always wanted to teach a dance class for children who learn differently — kids who have "superpowers" just like Koral. Individuals with Autism (ASD), Downs Syndrome and Dyspraxia have always had a special place in my heart and I have always wanted to share with them the gift of movement and creative dance. Koral became the motivation I needed to make my dream a reality and finally cross the finish line on this leg of my personal and professional journey.
This weekend, I passed the certification for Rhythm Works Integrative Dance, a rhythm and dance program designed for those with individual learning differences and other special needs. This incredible program was designed by Tricia Gomez, along with a team of behaviorists, physical therapists, and occupational therapists. This certification has given me the tools I needed to take a leap of faith and start a dance class for all the "superheroes" out there that want to dance — just like everyone else.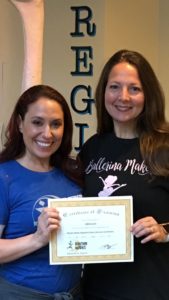 Everybody deserves a chance to dance and I am beyond thrilled to give students of all learning abilities that option. Some of the benefits children see from creative movement and dance are improvement and development in:
Fine motor skills
Body awareness
Body control
Social Skills
Strength
Flexibility
Focus
Imitation and Imagination
Motor Planning
Memory & Recall
Coordination
Expressive language
I recently led a workshop called "Creative Movement for the Mind & Body" to help preschool teachers use music and movement to aid in development of young children. During this workshop, I taught the teachers how the art of movement allows a child to release energy, set their imagination on fire, and let their mind and body work together. I believe with all my heart that through voice, sight, touch and sound, dance becomes a universal language. This universal language can make anyone feel joyful, extraordinary and special — despite learning differences or other special needs. Every student needs their "time to shine," especially those little superheroes whose bright spirit flutters into our lives and creates a lifetime of inspiration.
Love,
Miss Kim