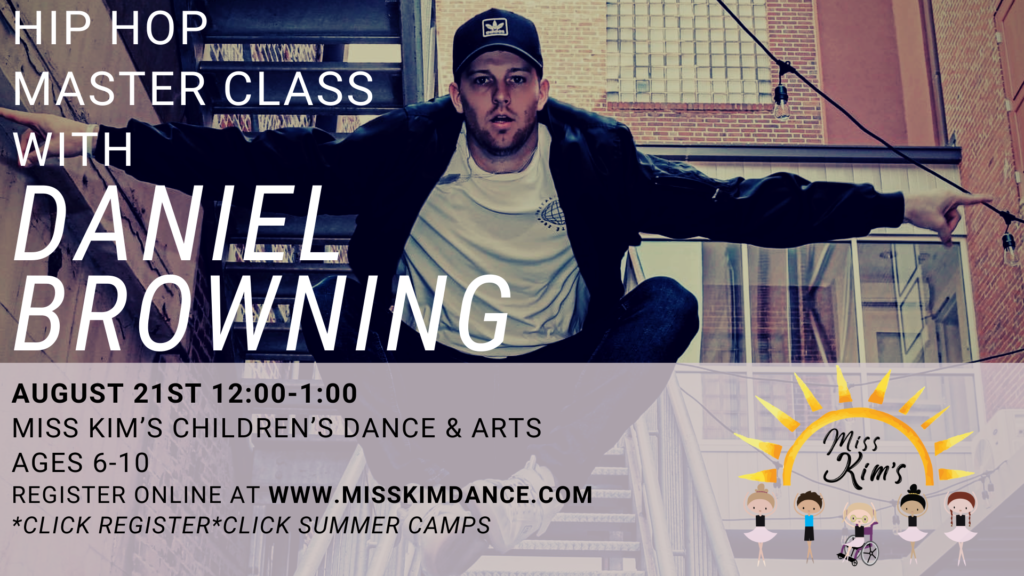 On Saturday August 21st from 12:00-1:00 Miss Kim's proudly announces that's we will host a Master Class with the amazing Daniel Browning. Dancer, choreographer, and Actor, Browning is known for his work on SYTYCD and Baby Driver. We are thrilled to give students the opportunity to take classes under him.
Notes:
Dancers are able to wear anything they would like as long as their bodies are covered. There will be lots of pictures and videos so we want dancers to be a good representation of Miss Kim's. No midriffs shown. boys may wear shorts shirt tennis shoes and hats are optional. Tennis shoes are encouraged for all dancers. We will allow parents to come in at the end to watch the choreography that was taught.
*Limited to Miss Kim's dancers ages 6-10.
*You must register online (we have limited spots): Click Here to Register
*Click Register
*Click Summer Camps
*Scroll to the bottom and you will see the Master Class listing.
*Cost is $25 for the class.