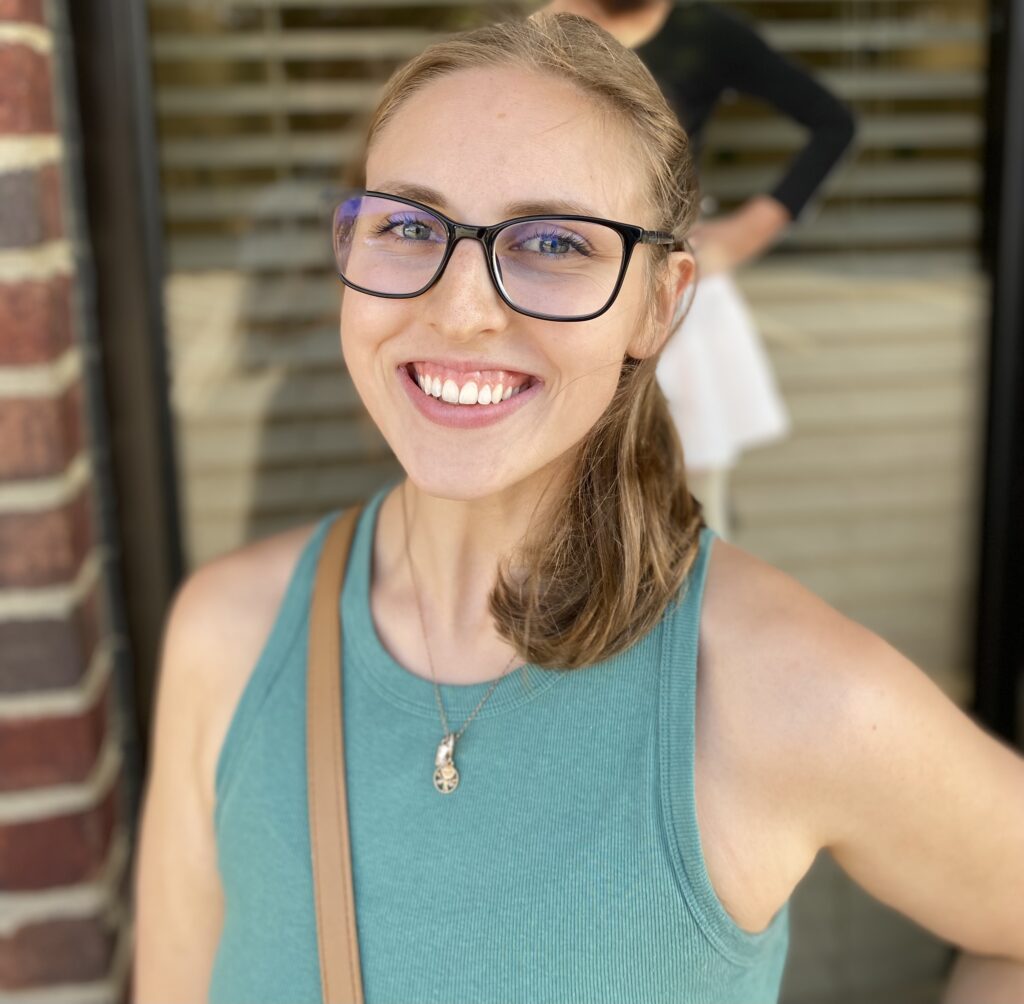 Hello! My name is Katy, and I am beyond excited to teach ballet and tap at Miss Kim's Dance!!
Ever since I can remember, dance has been in my life in some form or another. My mother was a ballet dancer at the Joffrey Ballet in NYC, and performed professionally with the Oregon Ballet Theater for 10 years. I began classical training in ballet at the age of 3, and picked up other styles such as tap, jazz, musical theater, and contemporary shortly after. I've danced competitively, and have attended conventions like JUMP, Move, Tremaine, as well as NYCDA. I am a mom to my beautiful daughter Audrey, and wife to my amazing husband Scott.
My family and I moved to North Carolina in 2019 all the way from Portland, Oregon. After researching many different youth activities in the area, we found Miss Kim's Dance and fell in love with her programs and classes for kids. Her dedication to creating a nurturing and positive environment for everyone is truly unique in the dance world, and it is because of these traits that I am honored to join the faculty.
I look forward to teaching at Miss Kim's because I love the art of dance and what it provides for all who partake! I cherish the joy that surrounds the kids at Miss Kim's who simply love to dance, and I can't wait to be a part of it all!
Katy Pingleton