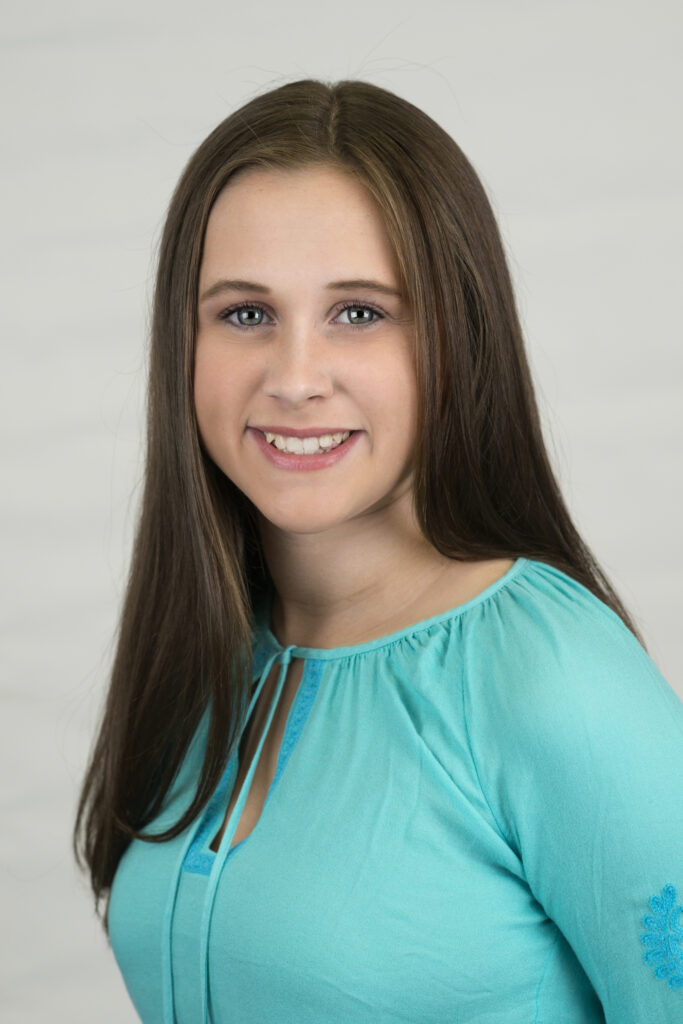 Addison Helton of Graham, NC started dancing at the age of two at COPA and Miss Kim was her first ballet and tap teacher. Miss Kim's style of teaching fostered a love of dance. When not in classes she loved to watch her Miss Kim videos.
Addison joined competition dance and cheer teams and competed in jazz, tap, acrobatics, lyrical, contemporary, musical theater, and hip hop. In middle school Addison joined Dancer's Workshop in Sanford, NC where she is now on the Senior dance team. Addison has competed for the title of Miss Dance N.C. and has been a junior member of Carolina Dance Masters for six years. She has been a member of SMS dance team, SHS dance team, and SHS dance company. Addison is currently a team choreographer on the SHS dance team and an honors dance company student. She is also a member of the National Honor Society for Dance Arts.
Addison is a senior at Southern Alamance High School and plans to attend college after graduation to major in Psychology and Dance. She hopes to always have dance as part of her life.
Addison loves working with children and the opportunity to be more involved in the dance community. She is excited to share her love of dance and assist in classes. Miss Kim holds a special place in her heart and she looks forward to assisting in classes and getting to know all the young dancer's.