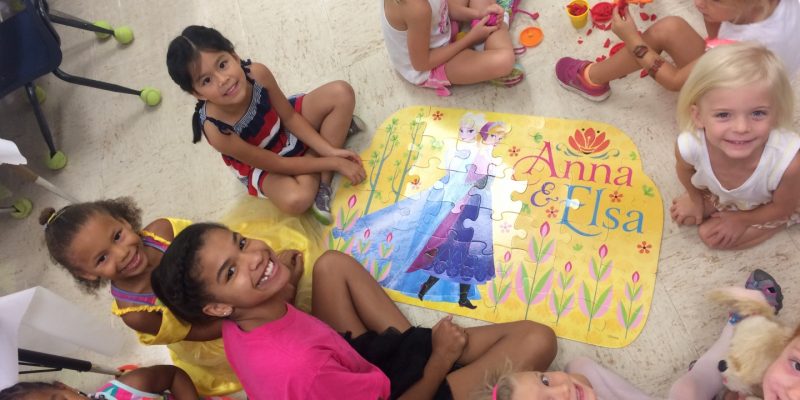 Princess Camp at TBS-Day 3

We started out our day a little differently by going outside as soon as everyone arrived. It was cooler and the dancers loved it. There was a pirate out there trying to steal the treasure off the ship! Ariel warned us but the princesses and captain guarded the ship and police officer Addyson took the Pirate away!
We ate an early snack to prepare for our longer dance class. The dancers learned a super fun jazz routine to Be Our Guest. Then we split into groups and learned an additional dance for the day. I was so proud of how hard these dancers worked as well as their big sisters.
Next was the PIRATE game! Dancers had to run to the other ships to find their color treasure. Once a team found 13 pieces they won. It was so much fun and tiring. Coloring came next to Belle music while we took a cool down.
Lunch was next, followed by watching a movie. After movie time we headed to the gym for FREE DAY! Scooters, hula hoops, bouncy balls, jump ropes, scooter boats, ribbons, and balls filled the gym floor and of course we had a dance floor. The dancers loved this and we will absolutely do this again.
We ended our day with the parachute and said our goodbyes. Our camp week has been wonderful and the dancers are just precious. We cannot wait to show parents what we have done on Friday at 2:15!
Love,
Miss Kim