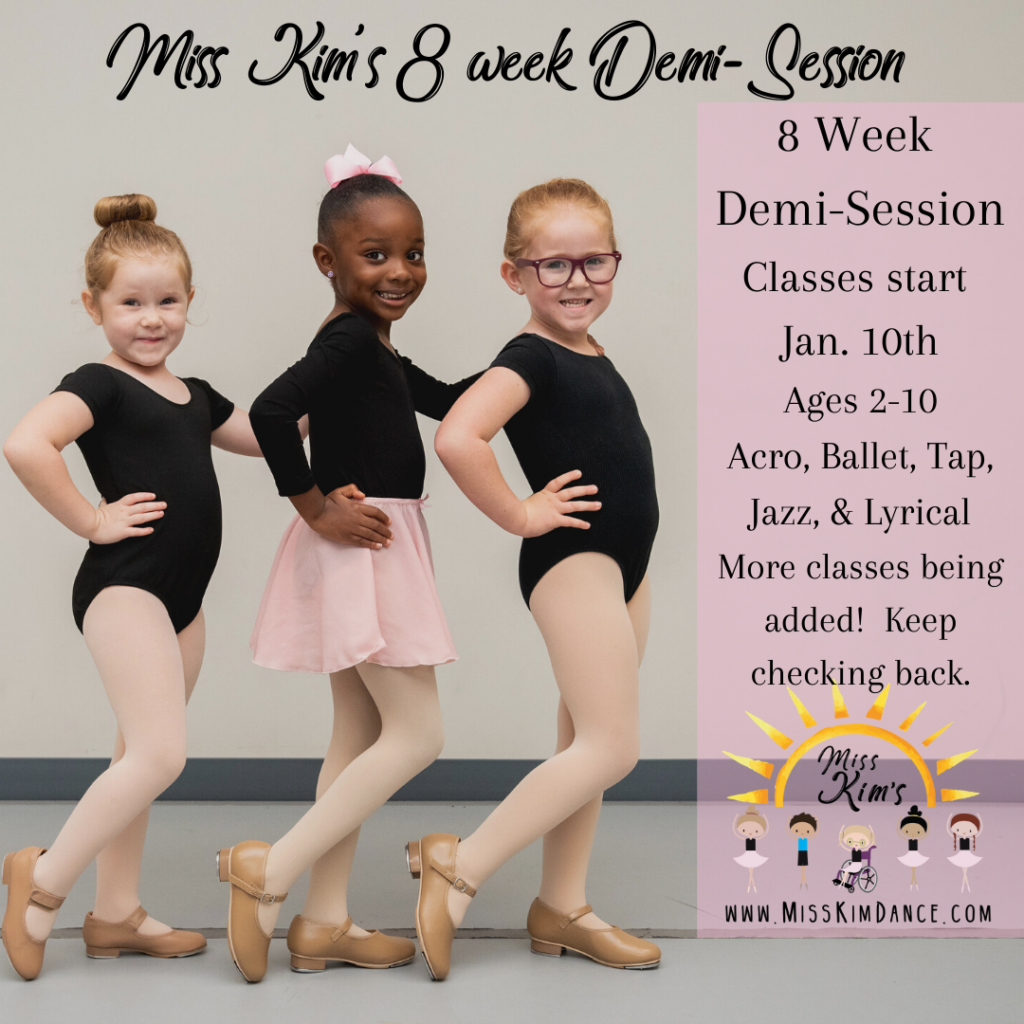 What is a Demi-Session?
A 8 week session of dance classes.
A flexible option for busy families .
Non-performing class. The Demi-Session dancers are not involved in a formal performance with costumes.   There will be observation opportunities.
More Information
Friday afternoons and Saturday mornings.
Lyrical, Ballet, Tap & Jazz.
Cost is $110 for 8 week session.
Demi-Sessions 2022
Winter Session I (8 weeks) 1/10 – 2/28
Spring Session (8 weeks) 3/7 – 5/2