Let's talk ballet shoes for little ones.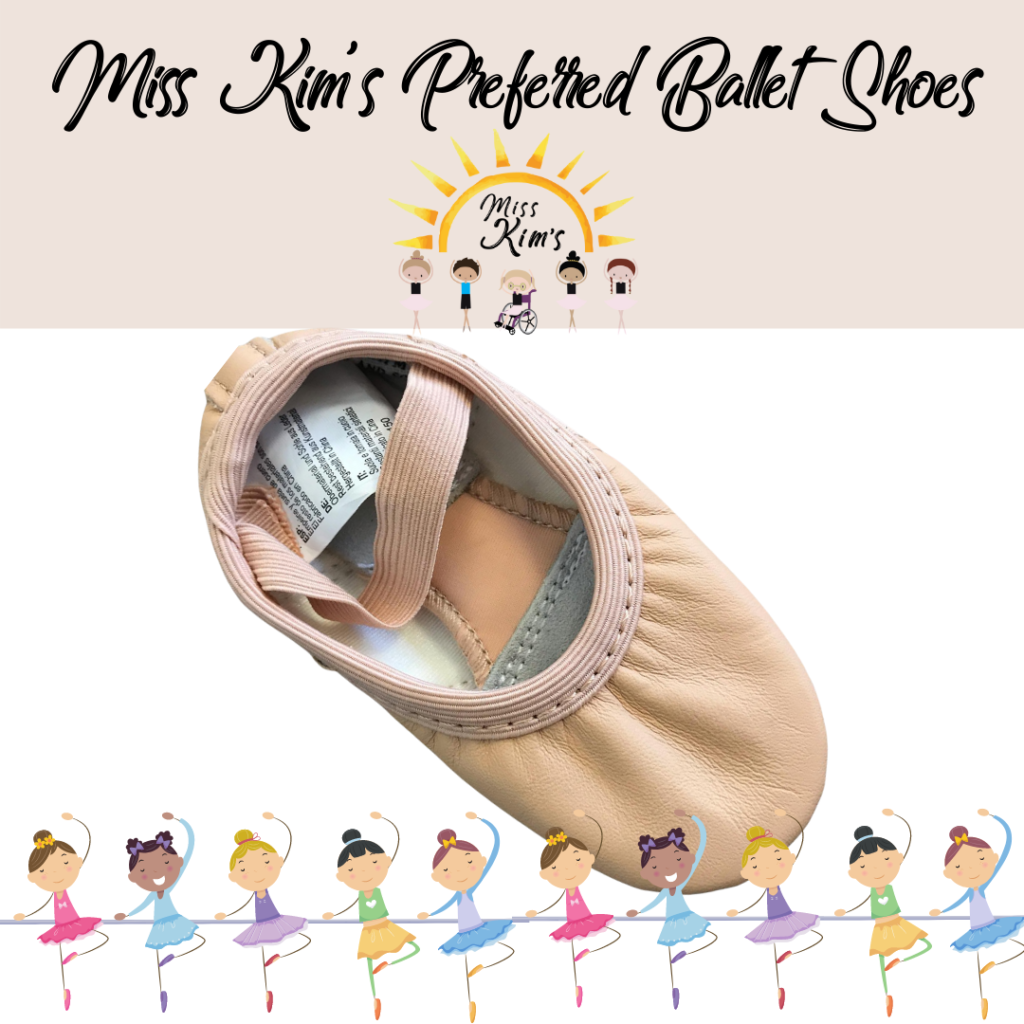 Why do I ask parents to get shoes with no ties?
Distraction. Once they become untied (yes, you can tuck the noodles in but they always come out) it is like an alarm. All friends tell me and the ballerina with the untied shoe asks me to tie it. That results in me losing engagement and taking time to tie a shoe. The next friend wants Miss Kim's attention too so she purposely unties her shoe…repeat.
Nervous Child's playground. If a child is feeling shy or has anxiety instead of joining in they will mess with their shoe ties. It gives them an excuse for not joining in.
Time! After tying 5 dancers shoes that's at least 2 min. That doesn't sound like a lot but I value every minute I have with dancers and there is never lag time. 2 minutes is invaluable.
Ouch! Once shoes are untied and if they are elastic a child may step on their tie and it will snap back and hurt their ankle or leg. Believe me, it hurts!
Now that you understand why I request no ties please attend on of our Open Houses so that you can purchase your child's ballet shoes with no ties!
Love,
Miss Kim
Reader Interactions