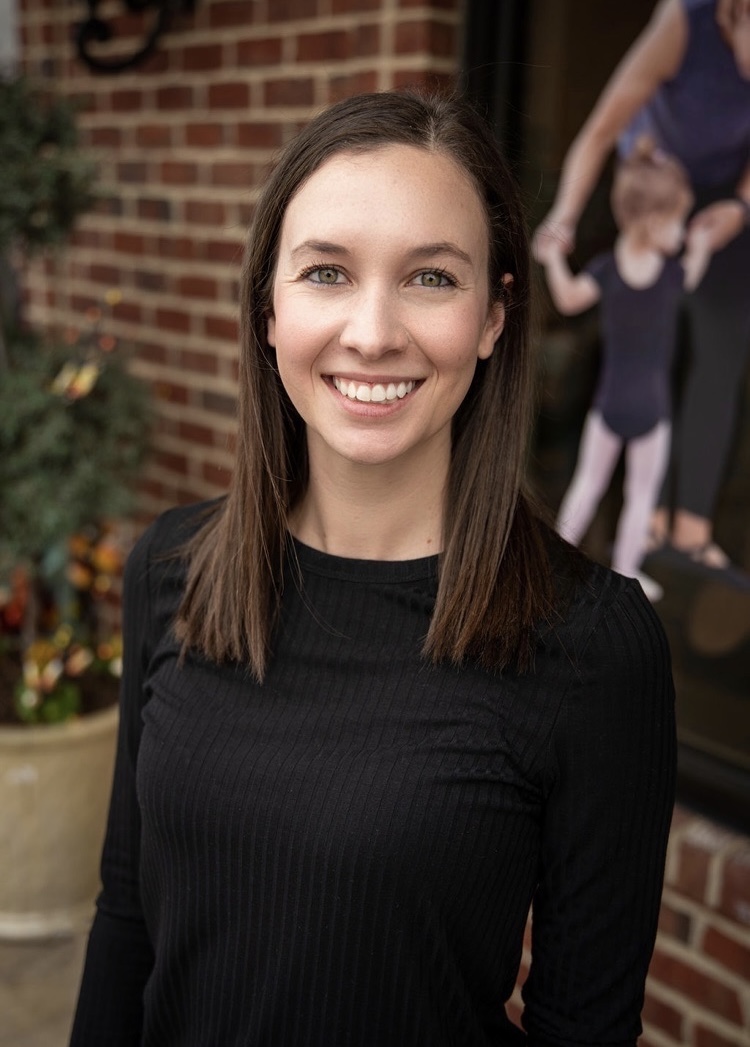 Karla Allen of Gibsonville, NC, started dancing at Centre of Performing Arts in Graham, NC at the age of two. She began her dance career with our very own Miss Kim, who ignited her passion for dance and performing at an early age.
Karla joined the competition team and competed for many years in multiple genres including jazz, tap, musical theater, acrobatics, lyrical and contemporary. She eventually joined the competition teams for Dancer's Workshop in Sanford, NC and CC & Co. Dance Complex in Raleigh, NC. She held the titles of Petite Miss Dance of North Carolina & Junior Miss Dance of North Carolina through Carolina Dance Masters and placed in the top 10 each year she competed nationally through Dance Masters of America.
It was the magic of Miss Kim's classes and unique instruction methods that started a dance career which had a lifelong impact on every facet of her life. Dance creates an impact on lives that goes far beyond the movements we teach or the technical skills you learn. Karla is so excited to be a part of Miss Kim's wonderful community.