Teacher Training and Workshops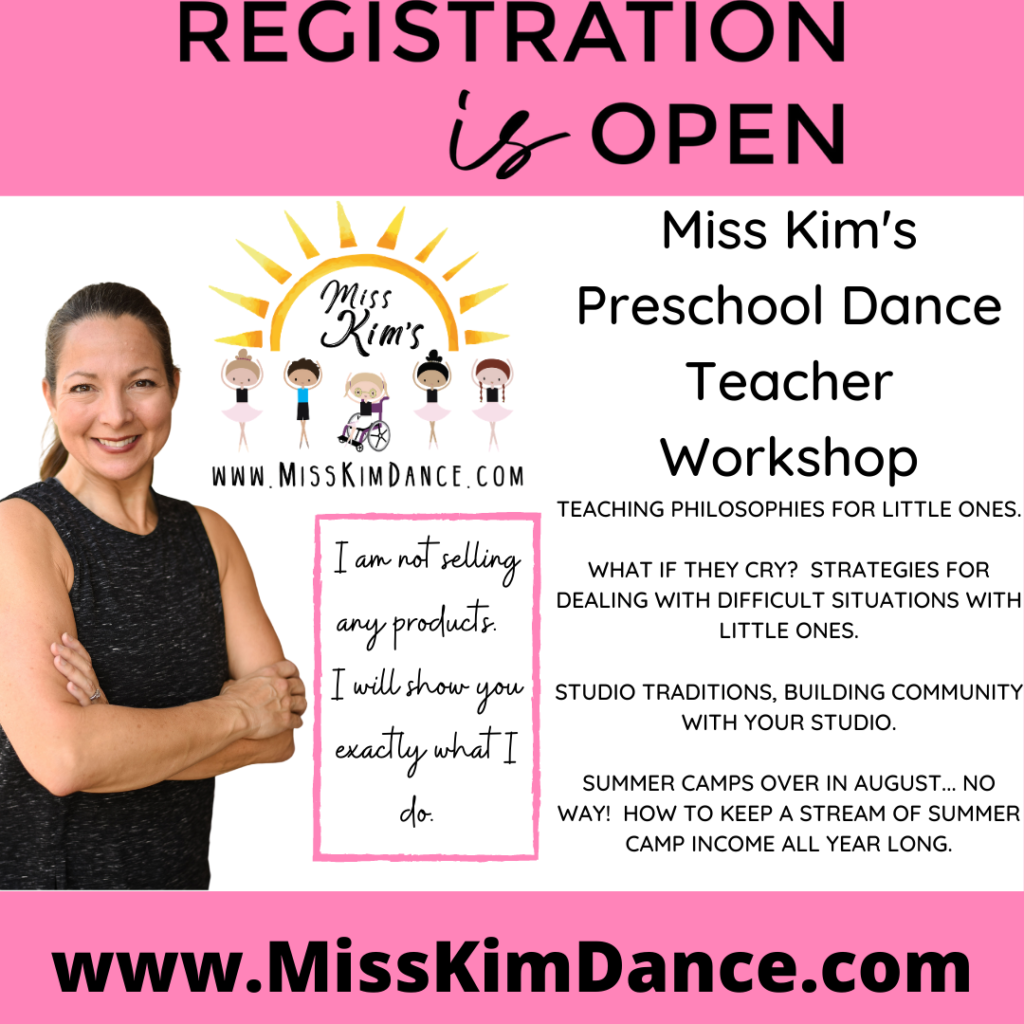 Dates:
January 15th, Noon to 2pm
February 21st, 6pm to 8pm
Cost: $100 – Select Class and Register Below
Currently Offering:
Preschool Dance Bootcamp
Presenter at Early Childhood Education Conferences
Creative Movement Training/Workshops
In Studio Preschool Dance Training/Workshops
Keynote Speaker
I Would Love to Lead a Training Session at Your Conference or Workshop – Fill out the Contact Form to start the process!
Learn more about me here: Kim Black
Loved that the presenter showed us what she does, not just talked; so engaging.
Amanda H.,
Opening Minds, Chicago 2/2019
Kim's presentation was engaging, active, fun and gave me new ideas for incorporating vestibular and proprioceptive movement activities into the classroom
Amanda T
Michigan 4/2019
Can't wait to try some of these fun activities!
A.S.K. Conference Trainer & Workshop Evaluation Form, 2/2019
The best continue being you… you make me smile
A.S.K. Conference Trainer & Workshop Evaluation Form, 2/2019
In over 20 years of working in preschool education I have never seen anyone better than Miss Kim at engaging children and keeping them involved. Children absolutely love her.
Barbara Long
Director Front Street United Methodist Church Playschool, Burlington, NC.
Kim is an incredible educator who strengths know no bounds. She's worked with students in creative movement for as long as anyone can remember and has the personal touch to help each and every child reach their potential.
Dr. Jenny Sabin
Academic Dean for The Burlington School
---