Folk Buddies
Folk Families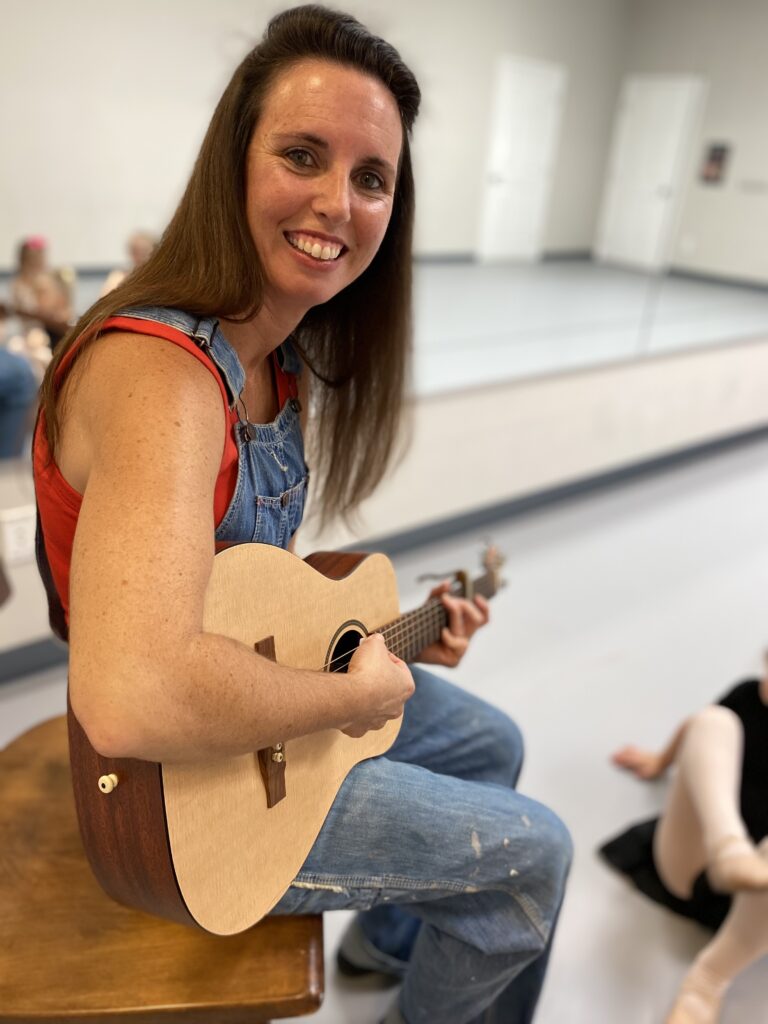 Born and raised in a family rich in music and tradition, Meredith comes to Miss Kim's with a passion to share her love of traditional music and dance with children and families.
Meredith and her husband Jason are old time and bluegrass musicians and many nights you can find them with their children picking and singing together.
Meredith plays the fiddle, mandolin, and guitar and has a long history with teaching music to children. She began teaching at age 16, and has enjoyed sharing her love of music over the years with hundreds of families throughout Alabama, Colorado and North Carolina.
A veteran homeschool mom of 6, Meredith and her family look forward to helping other families discover the joy and old fashioned fun that can be found when you play and sing together.
Meredith is a graduate of Auburn University and enjoys playing music (of course,) riding horses with her family and exploring our beautiful state of North Carolina. She is classically trained on the piano and is a former certified Kindermusik teacher.