COVID-19 Safety Guidelines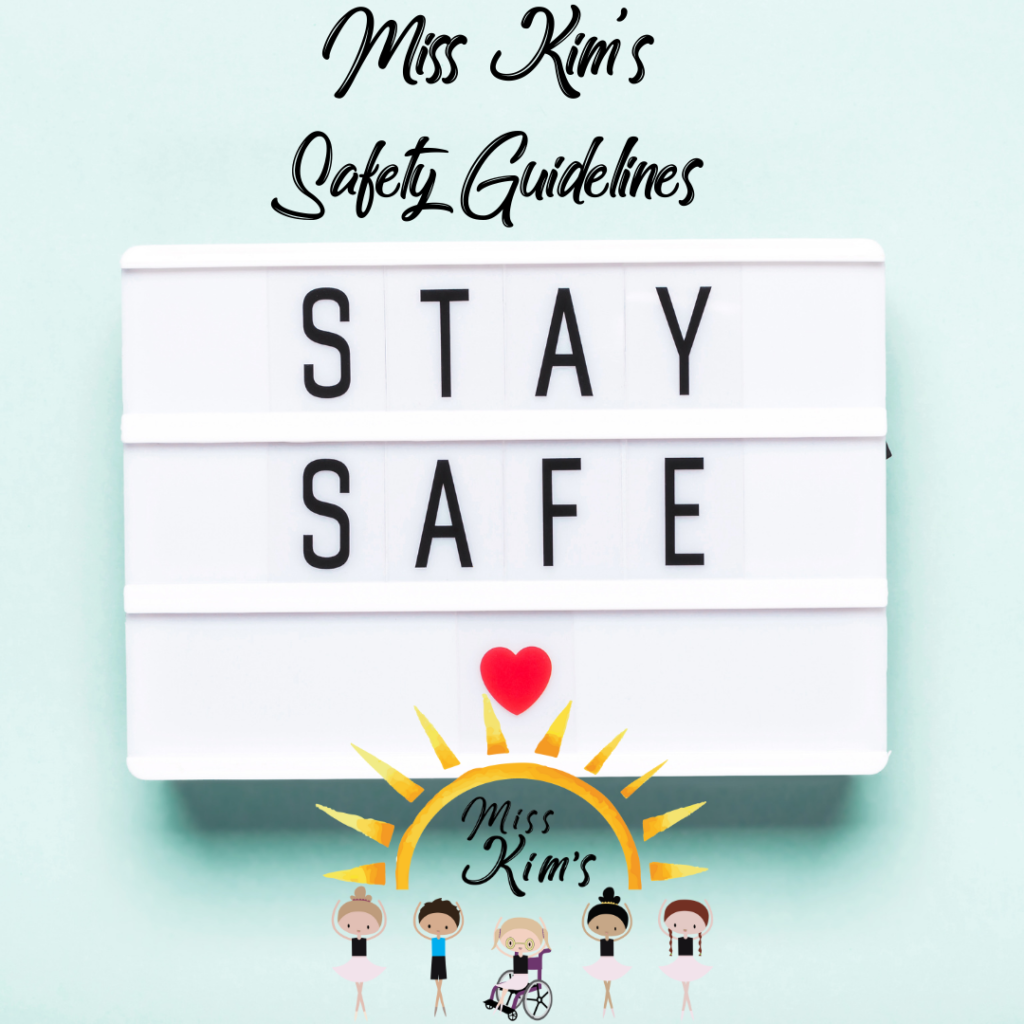 WHAT TO EXPECT AT Miss Kim's
CAPACITY RESTRICTIONS
Miss Kim's will restrict the number people allowed in our facility by NOT allowing parents inside. Our average class size is 12 dancers.
CLEANING AND SANITIZATION
Miss Kim's faculty and staff are actively cleaning throughout the day. At the end of the day all surfaces, door knobs, and props are sanitized. Miss Kim's is professionally cleaned as well.
MASK-WEARING WITHIN THE STUDIO
Miss Kim's monitors local mask mandates to ensure dancer safety as well as our faculty and staff. It is up to the parent whether a child wears a mask inside during class. If a parent wants their child to wear a mask, we will make sure it stays on for the duration.
HOW YOU CAN HELP
If you or your child have a cough, fever, or symptoms of COVID-19, have tested positive for COVID-19, or have knowingly come into close contact with someone who has, please do not come to class until you are symptom free or until you've tested negative. If you feel unwell or have any concerns about coming to class, please stay home, stay safe and take advantage of make-up classes. We will offer these to all dancers whose parents notify us in advance. These make up classes have to be carefully planned in order to keep our capacity restrictions in place. Make-up classes are generally held Jan-May. So if a dancer misses in Sept-Dec we will keep a record and give the parent class time options for the dancer to come during Jan-May.
NEED MORE INFORMATION?
Our safety and disinfection policy changes align with CDC recommendations, if you have any questions please reach out to Miss Kim via our Contact Form.
Thank you,
Miss Kim's