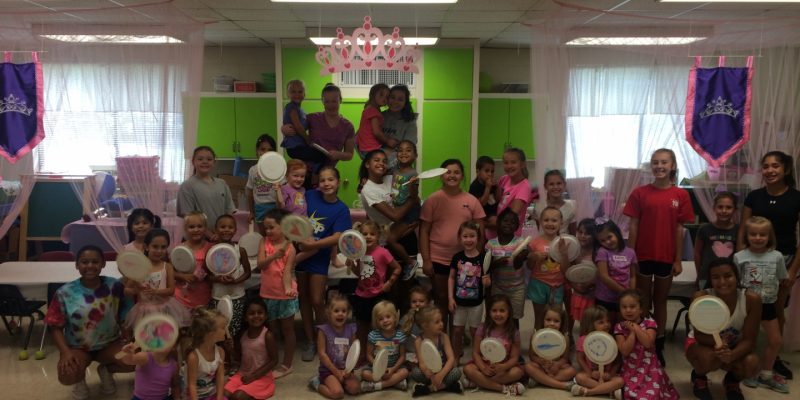 Princess Camp at TBS Day 1
Little princesses and even a prince filled the room this morning as we started our first Princess Camp at The Burlington School. Several little ones admired my crown displays and smiled when I told them we would make a crown for them to keep this week. Camp started out with introductions of myself and the "Big Sisters". The Big Sisters are a very important part of camp since they truly are an extension of me. They give one on one attention to their little sisters and develop a sweet relationship with them by the end of the week. Camp would not be as fun without them! (thank you Big Sisters for all you do)
The Princesses and Prince got to choose their Big Sister and then dance class began! We danced in the gym to all my favorite creative movement/dance songs such as Bearhunt and 5 Little Ducks. Today's princess was Elena so of course we had to do a dance to "Festival of Love". Dancers stomped their feet, clapped their hands, twirled their skirts or swords, and did the cha cha. They remembered their special spot that will be their performance spot for the rest of the week.
After dancing we had a much needed snack and rest while I prepared their craft. They made Elena's guitar that also is used as a tambourine. They filled the inside of the plates with 10 beans and popcorn pieces. After making their instrument we all hauled in all of the castle construction material. This was one of the highlights of the day by far. I cannot believe how much tape we used but the end product of some of these castles were incredible. Some had a spot for dancers to crawl through, some hid precious jewels, and some were like a tower. Great work!
Lunch was next followed by a quick episode of Elena with a sing along. We played outside and worked on our upper bodies with pullups and monkey bars. I especially enjoyed this time since I was able to play with each child. After outside time we headed to the gym for the HUGE parachute. We made a rocket ship (Isabella was our captain of the day), played cat and mouse, and jumped on the bubbles. We reviewed the dance and then had free dance time. We ended our day singing princess songs while we colored.
Our day passed quickly and tomorrow will bring so much more fun! Painting, dancing, and games are on the schedule for tomorrow! Sleep well my Princesses and Prince, you will need to be ready to enter the kingdom tomorrow.
Love,
Miss Kim